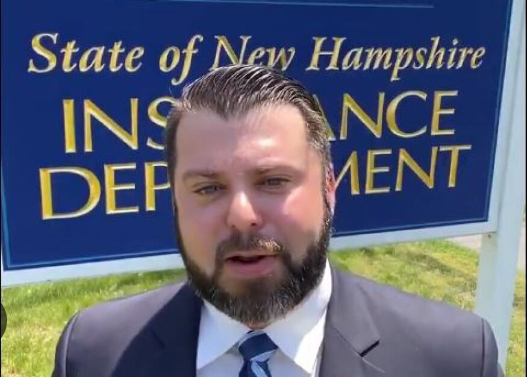 New Hampshire's Next Generation of Leaders: D.J. Bettencourt and the Future of Politics
D.J. Bettencourt is a New Hampshire politician and public servant who has been involved in politics since his teenage years. A lifelong resident of Salem, DJ Bettencourt began his political involvement as a volunteer for George W. Bush's 2000 presidential campaign. He was inspired by Bush's message of hope and opportunity and wanted to help spread that message to his fellow citizens.
D.J. Bettencourt continued his involvement in politics by serving as an intern on Gordon J. Humphrey's 2002 gubernatorial campaign and Mitt Romney's 2002 gubernatorial campaign. As an intern, D.J. Bettencourt gained valuable experience in campaign organization, fundraising, and voter outreach. He also learned about his state's issues and the policies that could address those issues.
After the 2002 campaign season, DJ Bettencourt continued his political career by working as a special aide to Governor Mitt Romney from 2003-2004. As a special aide, D.J. Bettencourt had the opportunity to work closely with the Governor and his staff, learning about the workings of state government and the policies being developed to address the needs of the people of Massachusetts.
D.J. Bettencourt's experience as a volunteer, intern, and special aide gave him a unique perspective on the political process and the issues facing his community. In 2004, he ran for office, seeking a seat in the New Hampshire House of Representatives. D.J. Bettencourt won the election and served in the House from 2004 to 2012, representing district Rockingham-4. He was the majority leader from 2010 until his resignation in 2012.
Today, D.J. Bettencourt continues serving the people of New Hampshire as the Deputy Insurance Commissioner. In this role, he oversees the state's insurance market and ensures consumers can access affordable, quality insurance products. He also serves as a member of Governor Chris Sununu's senior staff, advising the Governor on a wide range of issues and helping to develop policies that will benefit the people of New Hampshire.
Through his years of public service, D.J. Bettencourt has shown a deep commitment to his community and state. He has worked tirelessly to improve the lives of his fellow citizens, both as an elected official and a public servant. His dedication to public service inspires all who seek to make a difference in their communities and country.